VisualGuideToInstallingStendhalStep7
Step 7. Run Stendhal server as localhost
Creating a new user account and logging in with the client.
To run the server simply double-click the runserver.bat file in marauroa folder.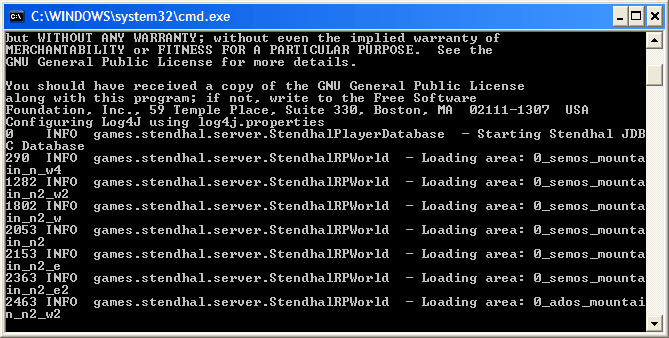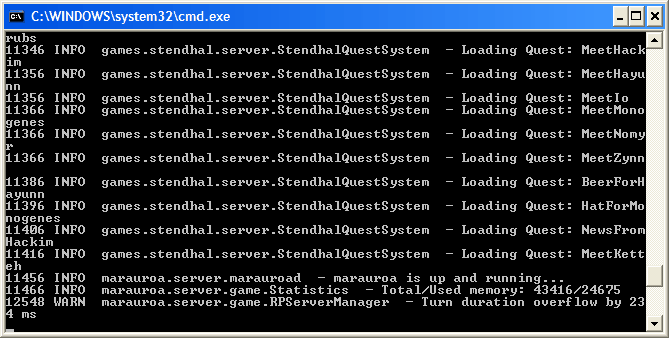 Behold! Your new localhost server is up and running!
The bad news: the only interface you have with the server is that black window showing more or less cryptic messages as time passes.
The good news: what you surely want is to connect to the server with the client. Come on, you are almost there and you have done this before!
Note: When you have finished using the server (that is, when you want to stop Stendhal) use CTRL + C. But obviously you have to keep it running in that window to be able to connect to it with the client. :P To the question that appears type y (for yes) obviously.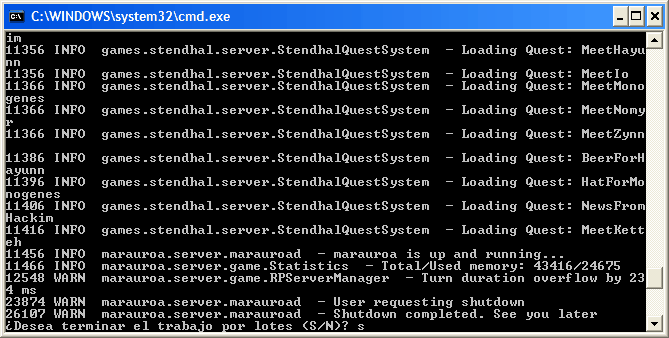 Go to Step 8. Install and run Stendhal client as localhost
Any problems? Try the general server troubleshooting guide.


---
Back to Visual Installation Guide Step-By-Step
Back to stendhal main wiki page