Kikareukin
Jump to navigation
Jump to search
Places:   

Regions   |   Ados   |   Amazon   |   Athor   |   Deniran   |   Fado   |   Kalavan   |   Kikareukin   |   Kirdneh   |   Nalwor   |   Or'ril   |   Semos   |   ...
Hi, do you know something about Kikareukin?
Please help us to extend this page.
You can create a Wiki account with the link in the upper right hand corner.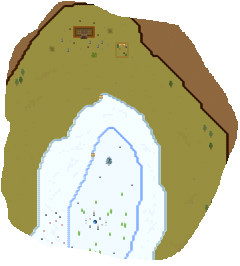 Short Summary of Kikareukin
Points of Interest in Kikareukin
Kikareukin
Kikareukin 1-5
Kikareukin 6-7
Icy area
Information for Players
Photo Gallery
Kikareukin Region

Lots of Poisonous spiders and other strong creatures are running around here as well on the second floor...

An enormous looking thing is waiting for you on the third floor

The huge balrog on Kikareukin 5 is taking care of the sky entrance.

As higher you are comming above, as more creatures which are meant for flying will you meet, like the baby angel on the six floor

But not only baby angels can be found there, also their parents known as angels are waiting there...
{{#breadcrumbs: Stendhal | World | Atlas | Kikareukin }}