Stendhal/manual/Setting up the game

If you do not already have Java installed on your system, please download it here [1].
Downloading the game
You can run it directly using Java Webstart (this means you do not need to download anything, just click the webstart link and if Java is installed on your system the game will start).
You can also download the compiled java program [2]. Then unzip the file, and double click on stendhal-starter.jar to open the client.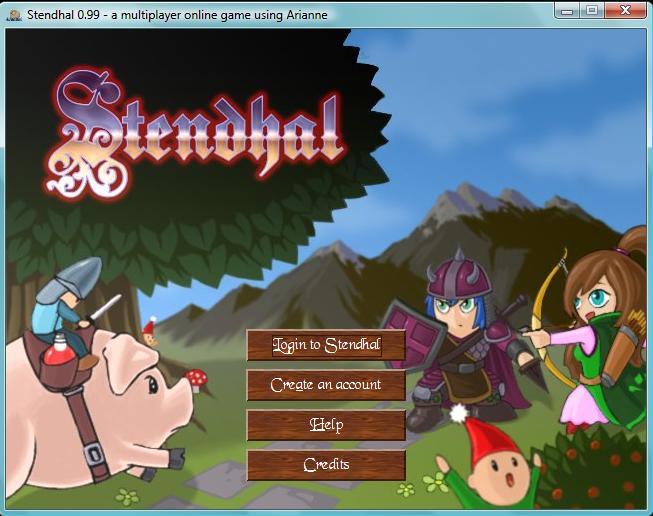 Creating an account
To create an account, just open the game as described above and click on Create account.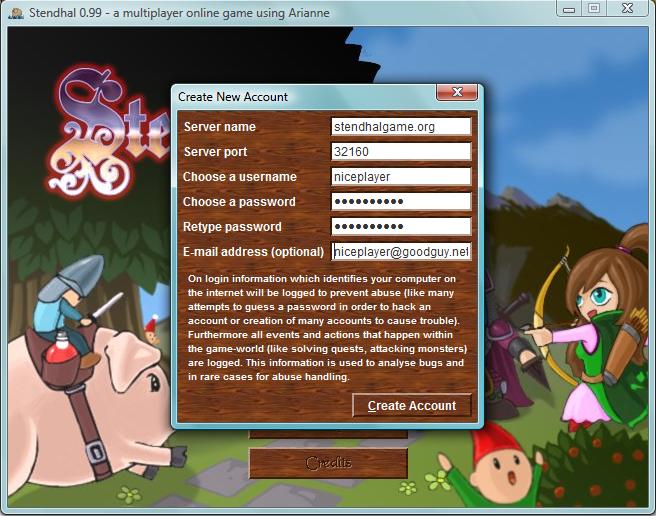 Now fill the fields:
Choose your Stendhal server. If you are not sure about what to do, simply choose the default one. In case you want to connect to a different server, please enter it's hostname there.
Port. Usually Stendhal servers runs at port 32160.
Username. It is the name of your avatar in the Stendhal world.
Password. Type in your password twice. It will secure your access to Stendhal, so choose a good one.
Email. Just in case we need to reset the password or contact you.
Your account will be ready immediately and you are logged in to play.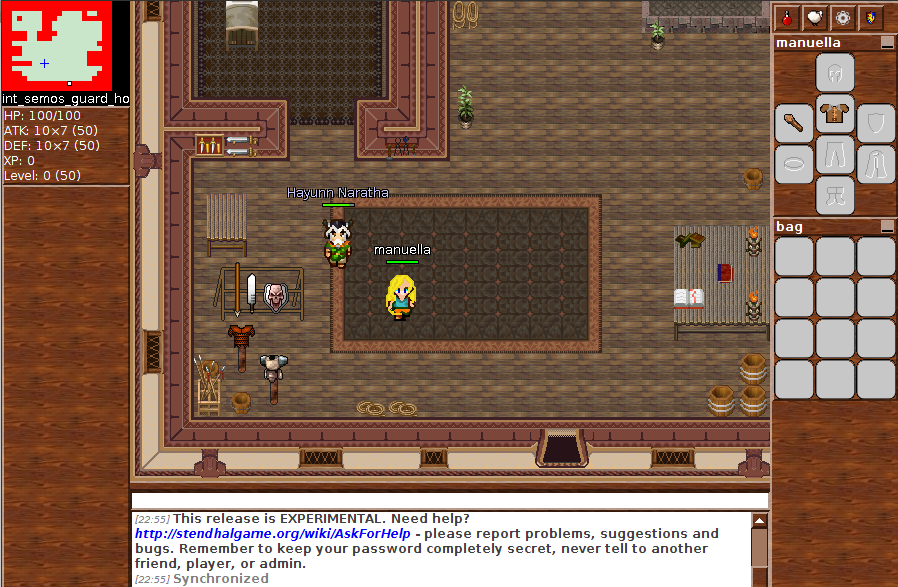 Logging in
The next time you want to play Stendhal you can access the account you created earlier.
Open the client as before, and then click on the Login to Stendhal button and enter your account information.
Be sure to choose the server where you created your account (the name will be the same as the site you went to to create the account in the first place. The default option is probably correct) and finally click on Login to Server.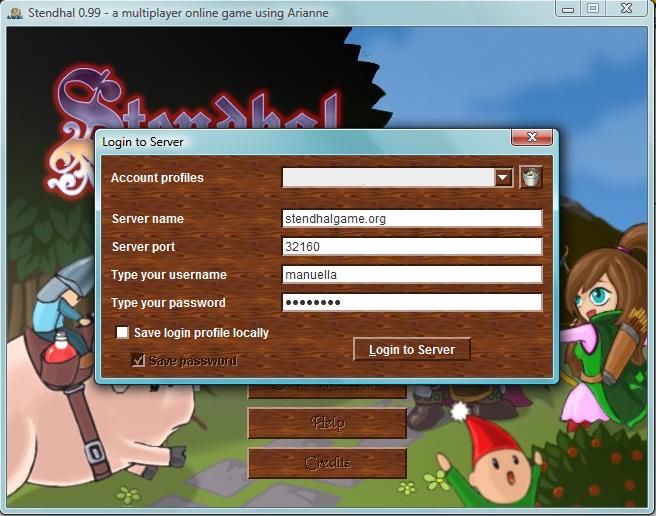 A progress bar will appear and soon you will be connected to the world.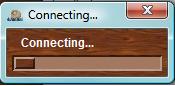 If the server is down (not online) you will get an error message explaining this. In this case either try again later or create a new account on another server.