Places:   

Regions   |   Ados   |   Amazon   |   Athor   |   Deniran   |   Fado   |   Kalavan   |   Kikareukin   |   Kirdneh   |   Nalwor   |   Or'ril   |   Semos   |   ...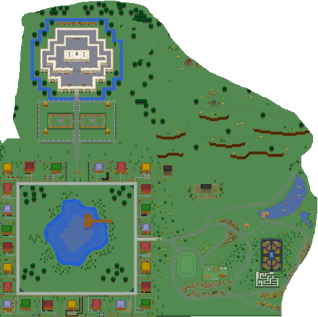 Short Summary of Kalavan
The city itself has high living standards caused by the beautiful area around. Although there is a City Center, there are lots of other parts of Kalavan around who are a visit worth it.
Points of Interest in Kalavan
Kalavan City
Kalavan City is really popular with players who made the decision to fulfill their lifelong dream of owning their own house, to start partying in or just relaxing around after their long journeys and hunting. The city is very idyllic with lots of trees and grassland, calm and beautiful like an area which is supposed to be one of feeling secure at. The city itself has 25 houses which can be bought by Barrett Holmes who is an estate agent and can be found while running around through Kalavan City. If you are visiting the area for the first time and talk about houses to Barrett Holmes he advises you to get an official citizenship first.
There is a magical orb which will take you on an adventure to exciting places.
Kalavan Castle
Upper floors
The huge Kalavan Castle is placed in the South of Fado. The Kalavan kingdom is still under control of King Cozart and his beautiful daughter Princess Ylflia who are living in Kalavan Castle. They are protected by their army which includes brave soldiers like imperial defenders, imperial elite archers, imperial generals and many more. Although the royal family was always really close to their people, the King started to become a grumpy man who just wants to eat. Despite that, his daughter may have a favour which she wants to ask you for...
Castle Basement
The Castle is not just the living place of the royal family, the Castle also includes a basement in which some strange imperial scientists are making experiments with former citizens of the kingdom. That is also why you can find strange experimental creatures down there, be brave and take a look downstairs. You can also find a lonely scientist down there. He loves technology, and he does not see his wife for a long time. Maybe you can make him happy again...
Kalavan City Gardens
Do you need some time out from hunting and your heroic life? Then you should go into the Kalavan City Gardens which are in the east of the main area in Kalavan City, close to the houses which you can buy there.
Playground
The Kalavan City Gardens have been set up because the inhabitants of Kalavan City wanted to have a huge area for giving their children the chance of enjoying their lives while playing with neighbours on the playground which is laying in the south of the City Garden. You can also find Annie Jones and her mom Mrs Jones there. Annie Jones is always waiting for new friends to play with... Will you be her friend? She is as all children really into icecream. So maybe you can do her the favour to bring her some.
Garden center
There is a young guy named Sam in the middle of the Garden who can maybe help you on your search for Annie's favour and for your fun as well.
Greenhouses
You can find another nice lady in the south of the Gardens named Sue. She is having some greenhouses there. Her hard work while gardening during the summer days are making her really hungry and she really needs something to eat. You can ask her, if she needs some help from you in that relation...
Kalavan Cottage
When you are entering Kalavan Cottage, a warm wind of friendliness will touch your face. Why? That is easy to explain: You will meet the nice and friendly old housekeeper lady Granny Graham there. She is a specialist in brewing fresh tea when you are bringing some ingredients to her like honey and milk. Why you should do it? Maybe it will help you by helping Sue with her lunch problem...
Kalavan Forest
Information for Players
Photo Gallery
Kalavan Region

Annie Jones just loves this place to make new friends!

Beautiful Granny Graham who is the Cottage housekeeper.